Blog
Recent Posts
October 26, 2015
In the Royal Kauai Suite we have a hand-carved period replica of an Iolani Palace bed. It's made of ebony and rosewood, and intricately carved with the motif of the Hawaiian Seal on the headboard.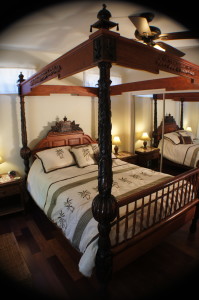 Royal Hawaiian Queen canopy Bed made of Rosewood and Ebony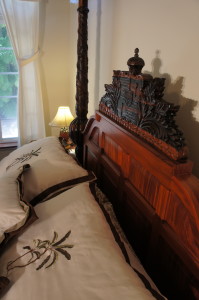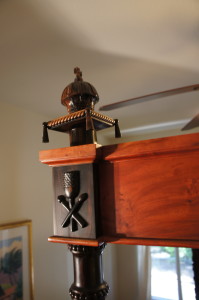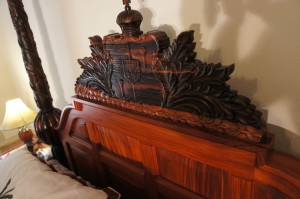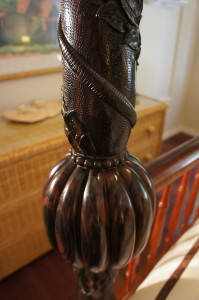 The Headboard is painstakingly carved out of a single piece of ebony with with incredible detail. It's also identically carved in the back of the headboard as well. The posts are turned out of solid ebony with kahili emblems.

The sideboards of the top of the bed have a woven pattern of maile vine and the top of the posts depict the Hawaiian crown, each one carved out of a single piece of ebony.