What to See & Do in the Poipu area & around Kauai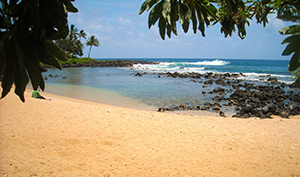 Baby Beach, 2 blocks from Kauai Cove Cottages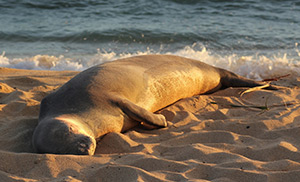 Hawaiian Monk Seal at Poipu Beach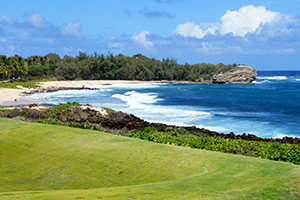 Shipwreck Beach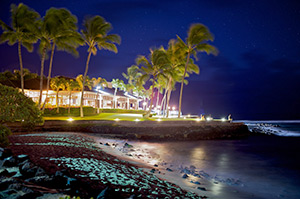 The Beach House Restaurant, a short walk from Kauai Cove Cottages
Beaches in the Poipu area
Koloa Landing Cove

just steps from Kauai Cove Cottages. Great cove area to snorkel with Sea Turtles or watch them in the morning and evenings as they go between the ocean and the stream.

Baby Beach

just two blocks from Kauai Cove Cottages. Nice little sandy, uncrowded, reef protected beach.

Lawai Beach and PK's Surf Spot

just a short walk from Kauai Cove Cottages... sandy beach area great for snorkeling and surfing. Right next to the Beach House Restaurant.

Kiahuna and Sheraton Beach

just 1/2 mile from Kauai Cove Cottages and about 1 mile from the Poipu Kai Vacation Rentals. The best sandy swimming beach in Poipu... with fun waves!

Poipu Beach Park

about 1 mile from Kauai Cove Cottages and just a short walk from our Poipu Kai Vacation Rentals. Famous reef protected shoreline with grassy areas leading to the golden sand beach and clear blue water. Great area for snorkeling and swimming and Monk Seals and Sea Turtles like to hang out here too!

Brennecke's Beach

popular beach for body and boogie boarding. Waves break further out for the more experienced and closer in for the less experienced. This beach can be dangerous with rip currents... so watch for signs!

Shipwreck Beach

fronts the beautiful Grand Hyatt Resort... golden sand beach with Shipwreck Rock at the end. Enjoy this beach from the land as there are large rocks and powerful currents here. Not a good swimming beach. Go to the top of Shipwreck Rock and hike to Mahaulapu Beach along the coastline.

Mahaulepu Beach

one of our favorites... just follow Poipu Road past the Hyatt on the dirt road. Nice sandy swimming beach, fun to watch kite surfers and hike to the next 2 beaches along the coastline and can be good snorkeling too when the conditions are calm. The gate closes at 6 PM so make sure to be out in time.
Dining in the Poipu Area
Koloa Deli

great sandwiches, salads and lasagne.

Koloa Fish Market

right in Koloa town with great local plate lunches, sashimi, poki and fresh fish too! Take Out only.

Da Crack

by the yellow submarine... great healthy take-out Mexican food.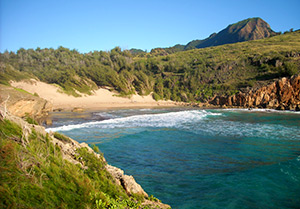 Mahaulepu Beach, Poipu, Kauai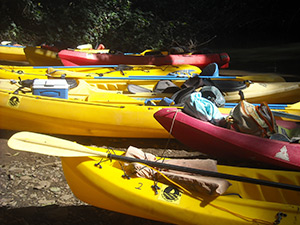 Kayaking on Kauai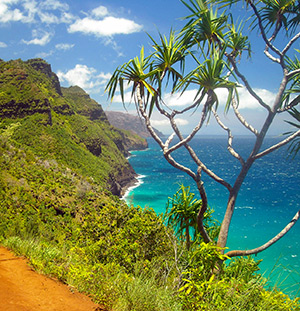 Kalalau Trail, Kauai, Hawaii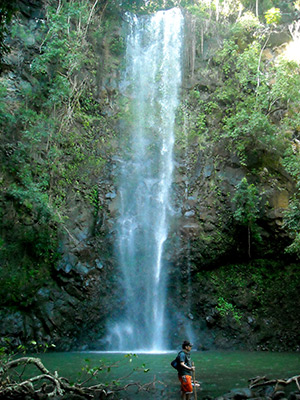 Secret Falls, Kauai, Hawaii
Activities in the Poipu area
Outfitter's Kauai by the yellow submarine offers great kayak, bike and zipline trips!
Kauai ATV offers fun ATV and Zipline trips in the Poipu area.
Kauai Sea Riders offers zodiac snorkel tours from the Poipu Harbor.
Captain Andy's Sunset Sails from the Poipu Harbor.
Snorkel Bob's for snorkel gear... if we don't have your size they will!
Scuba Diving: Seasport Divers and Fathom Five both in Poipu!
National Tropical Botanical Gardens guided and unguided tours... beautiful!

Spouting Horn

blow hole at the end of Lawai Rd with vendors selling jewerly and souvenirs.
Horseback Riding CJM Stables!

Hiking

Shipwreck Rock to Mahaulepu!

Mahaulepu to the next 2 beaches past it!

Makanui Cave by Mahaulepu Beach and CJM Stables!

Golfing

The Spa Experience

Yoga

Gentle Garden Yoga... by Poipu Kai, on the grassy area by Brennecke's beach... 9 AM, Tues, Thur and Sat.
Kalaheo Yoga... Kauai's Premier Yoga Studio... just a 20 minute drive from Poipu Beach.
Other Great things To Do on Kauai
Boat Trips to the Spectacular NaPali Coast!

Kayak the Wailua River to Secret Falls

Zipline over beautiful rivers and Kauai scenery!

Waimea Canyon and Kalalau Lookout at the very top!

Explore the North Shore Beaches and Hike from Kee Beach to Hanakapiai Beach and Falls!

Sunsets at Polihale Beach!