Our Locations in Poipu Beach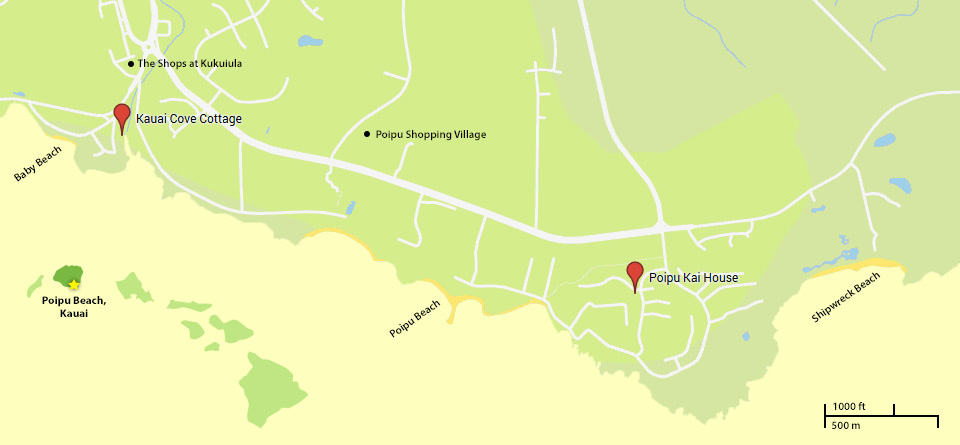 Kauai Cove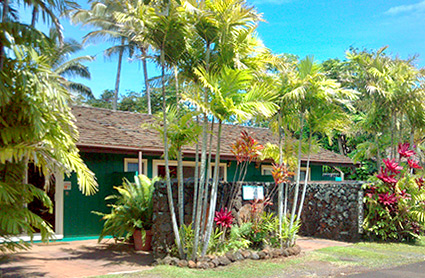 Kauai Cove is located on a quiet lane in Poipu Beach, off the beaten path yet still within a short walking distance to Poipu's beaches, restaurants and shops. Swim with turtles at the end of the lane at Koloa Landing or enjoy Kauai sunsets at Baby Beach just 2 blocks away!
The cottage is located at:
2672 Puuholo Rd, Koloa, HI 96756


View Larger Map
Poipu Kai House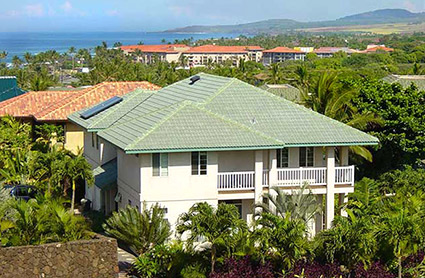 We also offer two vacation rentals in Poipu Beach, at our Poipu Kai House. It's in a great location in the Poipu Beach area... just a short 10 minute walk to Poipu Beach, Brennecke's or Shipwreck Beach along a nice paved and lighted pathway.
The Poipu Kai House is located at:
2367 Hoohu Rd, Koloa, HI 96756


View Larger Map