Blog
Recent Posts
August 23, 2015
We left Kukuiula Small Boat Harbor early.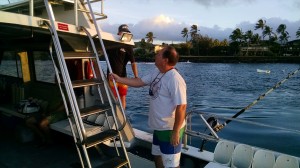 Bound for Niihau around Lehua Rock with Marvin (Seasport Divers) , Andrew, Mike, also John, and Woody who were spear diving…. with much appreciation and thanks to the Guy who brought us on this wonderful trip, David Kundysek.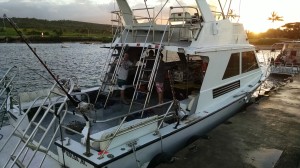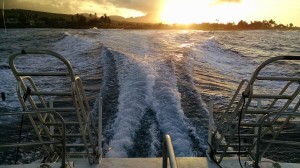 We saw a pod of Sperm Whales breaching, with the strange sight of seeing their spouts come out the side at a 45 degree angle….. I've seen lots of Whale Sharks and pilot whales here, even an Orca, but never seen Sperm Whales before, got me thinking about Moby Dick and the big albino whale. (By the way, look up the story of the "Wreck of the Two Brothers" northwest of Kauai, Herman Melville's character)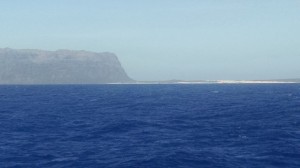 Then we caught an Ono (wahoo) going 12 knots.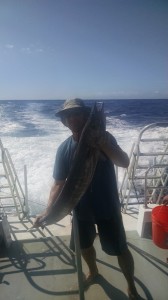 Then we got some uku. . .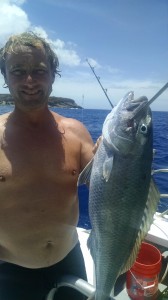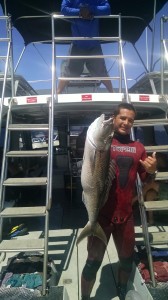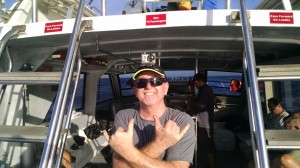 Fantastic Day!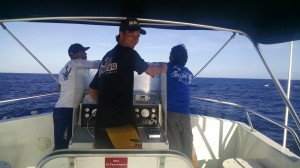 We hooked and lost 2 medium sized blue marlin on the way back over the channel. Lost both but big tussel with heavy gear going 15 knots! You should see the size of lures Andrew makes: big, heavy and red. They don't come much out of the water even at high speed.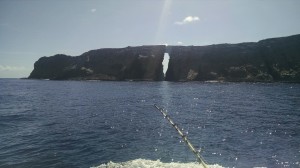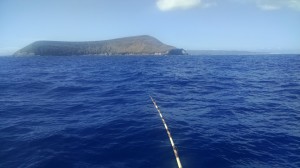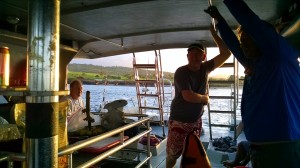 Thanks David, his dad, Marvin and Andrew and the rest of the crew for making the trip so awesome!