Blog
Recent Posts
The Amazing Koa tree (Native Hawaiian Acacia)
July 18, 2016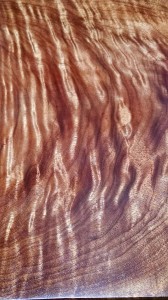 Koa is a beautiful and prized wood used by ancient Hawaiians for everything from canoe crafting to ornaments, tools, and weaponry. Today it is considered an extremely exotic and valuable species since it is only grown in Hawaiian chain and nowhere else in world. There are varieties of acacia grown in other tropics but nothing matches the beauty and ornamental value of the Hawaiian koa wood.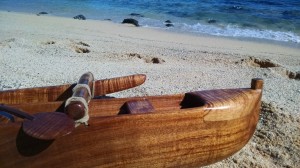 Koa Canoe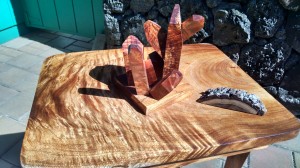 Raw Cut Koa with Finished Items
Koa comes in many shades of colors, from a whitish tan to deep red. Typically items with most wavy, or "curly" figured grain has the highest value and is very hard to find. Only about 3% of koa lumber has this characteristic and is only found where a branch deviates, or some form of division or stress in the trunk of the tree occurs.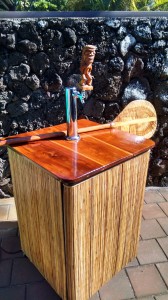 Beer Kegerator with a Tiki of Kaneloa and Paddle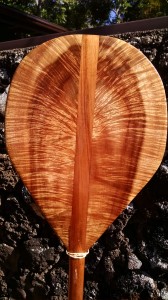 Curly Coa Paddle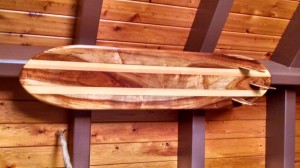 Replica Koa Surfboard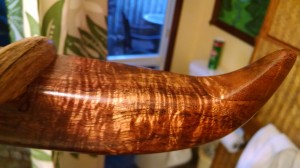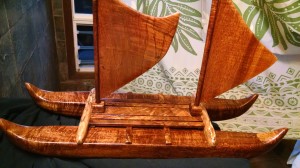 Hokulea with Spalted Sapwood Koa Amas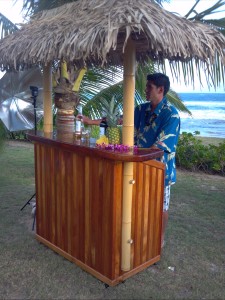 Koa and Bamboo Tiki Bar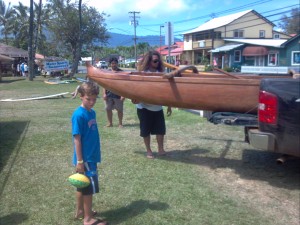 Large Canoe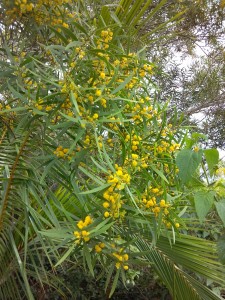 Koa Sickle-Shaped Leaves with Yellow Blossoms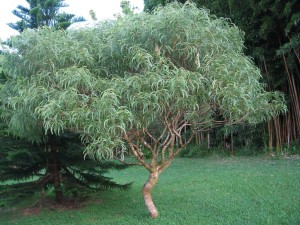 Native Hawaiian Koa Tree