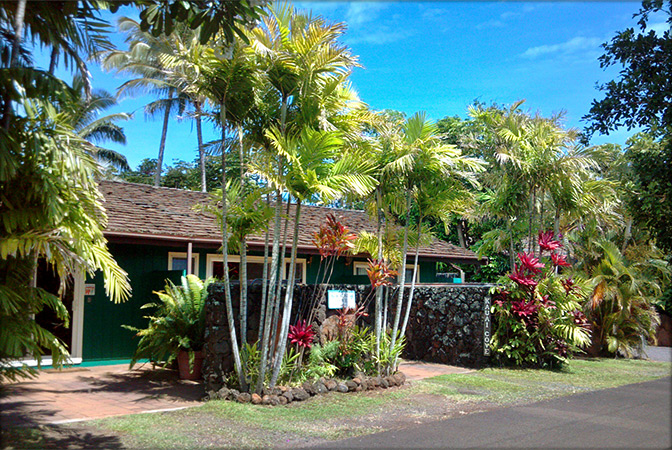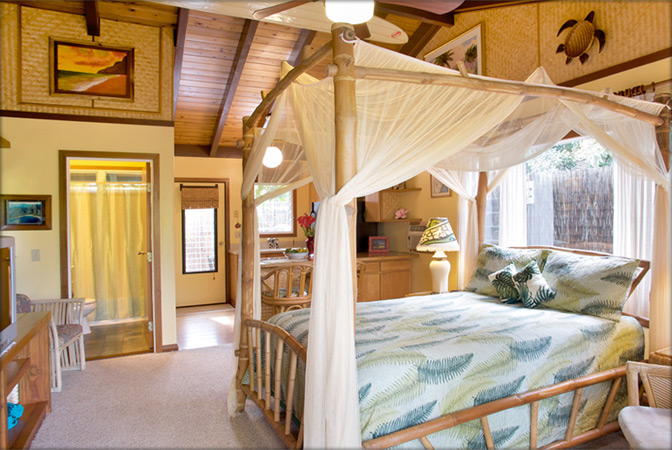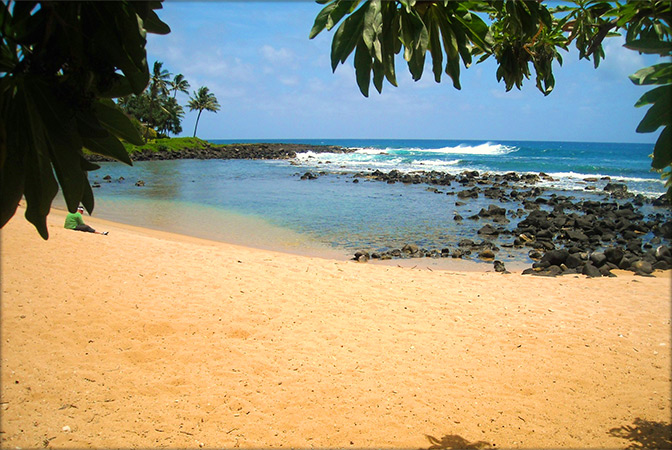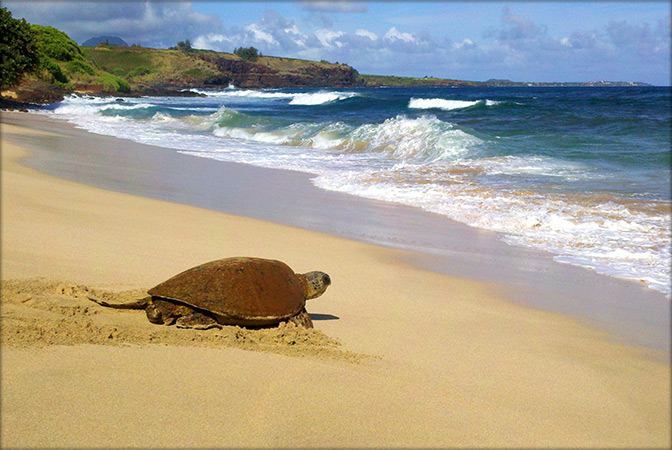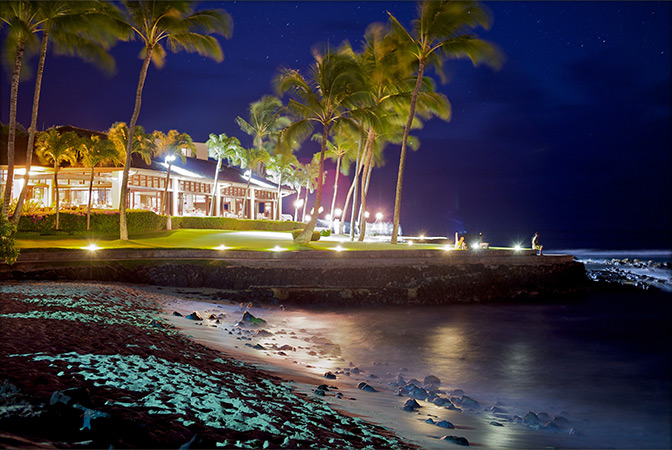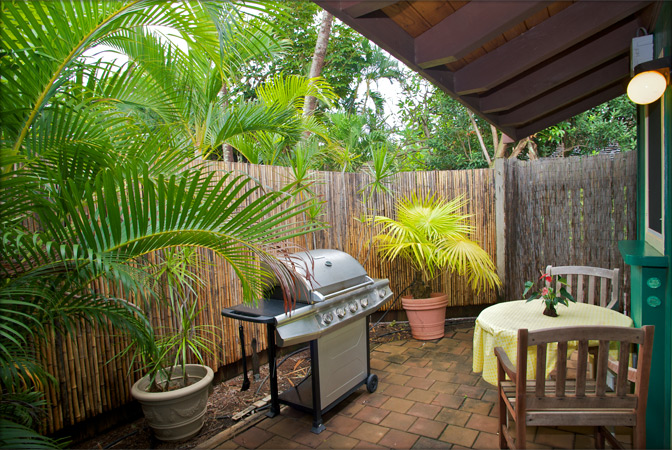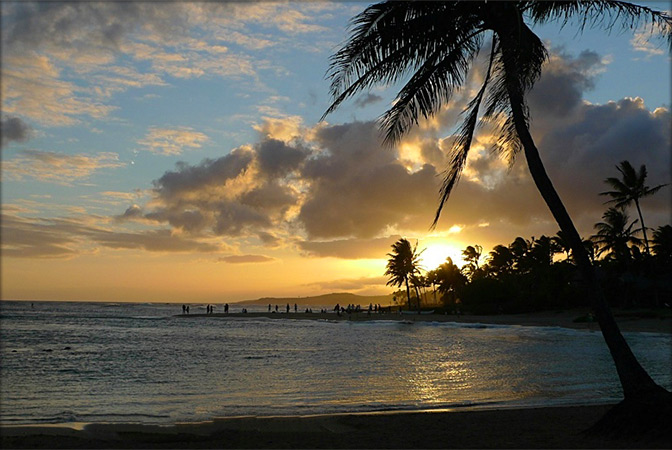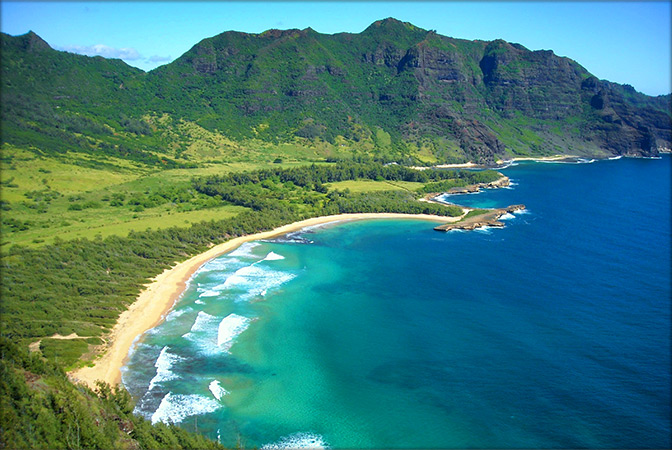 Our Poipu Cottage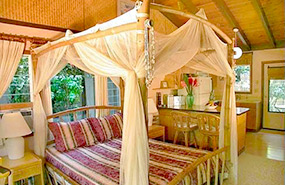 Kauai Cove Cottages... with a tropical Hawaiian décor and located on a nice quiet lane in Poipu Beach… off the beaten path yet still within a short walking distance to Poipu's beaches, great restaurants and shops. Swim with turtles at the end of the lane at Koloa Landing or enjoy Kauai sunsets at Baby Beach... just 2 blocks away!
Kauai Cove Cottages is that great little place that makes you truly feel like you are in Hawaii!
Our Poipu Vacation Rentals
We also offer two vacation rentals in Poipu Beach, at our Poipu Kai House. The Royal Kauai Suite is our largest, luxury one bedroom suite. The Palm Room is a beautiful studio with a nice large bathroom and deck area. These vacation rentals include use of the Poipu Kai swimming pool and hot tub.
Escape Reality and Experience the Magic that Kauai has to offer!
Kauai Cove... Perfect for Honeymoons, Anniversaries or a Relaxing Retreat!